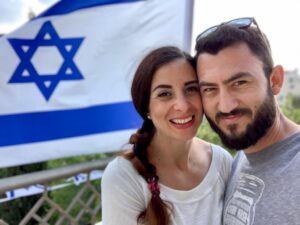 What:  Concert
When:  Friday October 7th at 7:00PM
Where:  Desert Hope Sanctuary
Why:  Worship Jesus and learn about ministry in Israel.
Who?  Pastor Stefan & Keren Silver
The Desert Hope Worship Arts Ministries is hosting a special concert for our community and the city!!!  It will be on Friday October 7th, 2022 at 7:00PM in the Desert Hope sanctuary.  Special guest Messianic worship leader from Israel, Keren Silver, together with her husband, Pastor Stefan Silver, will lead the evening event.  Keren will be singing songs in both English and Hebrew.
Click here to check out some of her music!
This concert is free & open to the public.  A free-will offering will be collected.  Bring a friend with you!  For more information, call the church office at (520) 722-9134.