Here We Go!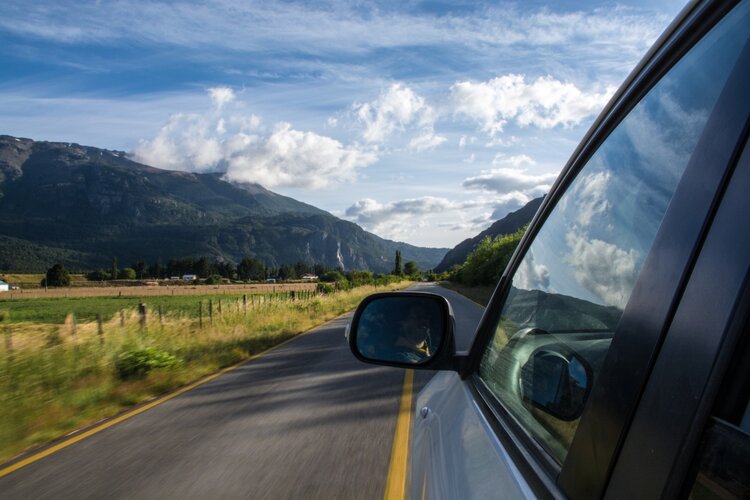 06/26/2021
"Looking forward to our future is to wait on the mighty hand of our God to do the impossible in and through us."
The time has come for Christen and I to make our final preparations before we arrive in Tucson! We're so excited to respond in faith to God's call to serve Jesus in his Church. Jesus is the Chief Commander of his army and his ways are always the best ways. So, as we step out in faith to follow Jesus, there are a few things that I want you to know.
Prepared and Ready
First, God has prepared us to enter this next season of our life and ministry in full trust of Jesus' healing and goodness. As many of you know, Christen and I are coming out of a very difficult season of life. Things didn't go as planned in our former church, but I've learned that what we don't understand, God already knew by the sovereignty of his divine plan and will. Nothing catches God off guard. Though what we encounter may cause us to wade in confusion and dissipation, nothing will thwart the plans and the purposes of our God (see also Isaiah 14:27; Job 42:2).
Here's the good news: You don't have to figure it all out. You don't have to sift through what didn't work out and try to make sense of it. God already knows and will teach you, shape you, and form you by using that experience to mold you more into the likeness of Jesus (see also Romans 8:29; 2 Corinthians 3:18).
Let me be transparent with you: There are still some areas of brokenness that are in need of God's healing in our hearts. There are still some areas of pain that are in need of Jesus, the Great Redeemer, to touch and heal. There are still some areas in which the Holy Spirit is breathing new life, confidence, and a deeper sense of trust in God and other people. All of that to say this: I'm a broken man, but God is putting me back together again. This is the reason why I seek to live an incarnational reality in my ministry: People are broken and there's only one person who can redeem, heal, and restore their lives – Jesus our Savior and Lord.
As God has prepared my wife and me for this next chapter in our lives, I know that he's also prepared you. Even the thought of moving into a new chapter at Desert Hope after ten years of serving with the same pastor has caused many to tremble in fear. What's the future of Desert Hope going to look like under new leadership? How's the shape of our church going to look as a new pastor brings new, fresh ideas? What's the interaction going to be like with a new guy on board? All of these questions are valid and worthy of prayer. But, what I want to say to you is: Don't worry. God has led this whole thing from the beginning, and God will continue to lead us as we humbly call on his name, surrendering ourselves to him. We'll move forward together, one step at a time.
Eternal Investment
Second, Christen and I are looking forward to getting to know you and to do life together. Ministry is all about relationships. If you don't have healthy relationships, you don't have a healthy ministry. Therefore, our desire as we come to Tucson is to get to know each of you personally and to enjoy building an eternal relationship with you.
Other than the eternal Word of God, an eternal investment in the lives of people is the only investment that will never return void. You can't take your 401k or any of your savings accounts with you after you die. Neither can you take your new Porsche or recently purchased speed boat. But you can take the eternal investment you make into the lives of people. Nothing is more important than the eternal status of the souls of men. This is what I've given my life to, and nothing brings me more joy than to see a life come to know Jesus and be discipled in their faith.
Upon my arrival, I'm going to be brainstorming with our staff about new ways of getting to know one another. I want you to know that my desire as your lead pastor is to know you, your children, your grandchildren, and to see your family blessed. I'm excited about getting to know you and to build a relationship with you that honors God and leads you to deeper faith as a disciple of Jesus.
Everlasting Love
Finally, I want you to know that Christen and I love you with the eternal love of God. Moving to Arizona from Ohio is a great test of our faith, but what makes it a whole lot easier is responding to the love that God has already put in our hearts for you.
You are loved. You are cared for. You have all of your needs provided for in Jesus. And to be used as a vessel of God to share the unlimited, everlasting, and eternal love of Jesus with you will be one of the greatest joys of our lives.
So, thank you for already accepting us and for loving us with the same divine and holy love of Jesus. May our God be exalted among us as we lift up the name of Jesus in Tucson and around the world!
---