Happy Father's Day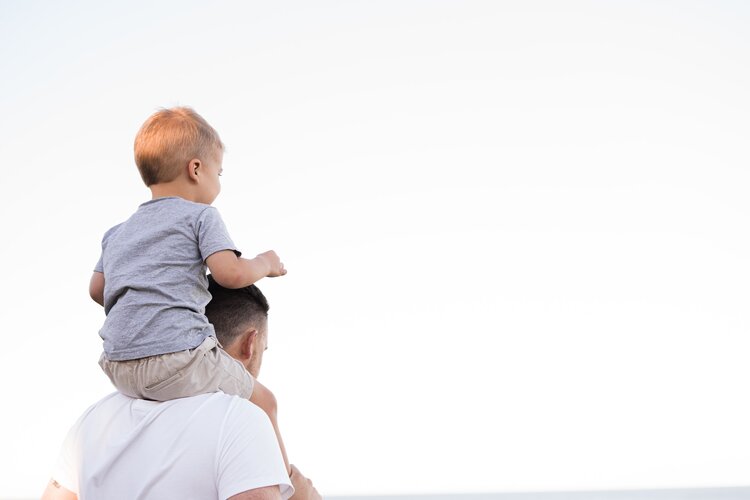 06/19/2021
Father's Day brings with it many emotions, some good and others bad.
It's a time to celebrate our fathers, who they are and who they're becoming.  Honoring our fathers and respecting the men of God they're becoming is part of what Father's Day is all about. God is at work in the lives of our men. Husbands are called to be the spiritual leaders in their homes. Fathers are called to provide for their families the love and assurance that their wives and children need. Men are called to be men. And today we respect them for who God is making them to become.
Father's Day is also a time to remember those who've run their course faithfully and gone on to their eternal homes. Remembering before God the gift of faith handed down to us by our fathers is an act of worship before God. You may not have had a perfect father, but God's love and provision comes through imperfect people.
My father went to his eternal home way too early on July 17, 2013. There is a piece of me that will never be the same again after he departed from this earth. The Psalmist writes that "God is a father to the fatherless…" (Psalm 68:3). God certainly has done this for me. While my dad's death was unexpected to me, nothing catches God off guard. He knows all things from beginning to end and he promises to work all things for the good for those who love him and are called according to his purposes (c.f. Romans 8:28).
Ultimately, Father's Day is a time to reflect on the goodness of God that always provides what we need as our Heavenly Father. This day may be difficult for you depending on the kind of earthly father you have or had. Regardless of what you received or did not receive from your earthly father, I've learned that God is your Heavenly Father who will provide all that you need. Your earthly father may not provide everything that you need, but your heavenly Father will. All you need to do is lift your eyes to him who cares after every part of your life (c.f. Psalm 121).
What you didn't get from your dad on earth, God will give to you from your Father in heaven. This is the blessing of God over your life. And this is the blessing of God's Church when you live in fellowship with her: God is the Great I Am who says to you what he said to Moses, "I am who I am" (Exodus 3:14). God was saying to Moses that all of his needs would be met in Yahweh. God was reminding Moses that when God calls you to something, he'll always provide what you need. Or, in the language of a preacher, we might say it this way: "Where God guides, he always provides!"
On this Father's Day let's give God thanks for our earthly fathers. Let's shower them with our love and empower them to live the life that God has called them to live and to fulfill God's plans in their lives.
What we need today is a mighty move of the Spirit of God over our men to rise up to their respective areas of leadership and to love and lead their families faithfully. May those men be raised up within our church and may God's power and strength rest upon them!
---